Easy mounting with suction cup
No assembly required
Keeps cold/warm air outside/inside
100% blackout

The Blackout Curtain is easily mounted with one or more suction cups on the hatch, portlight or window from inside the cabin. Unfold the curtain and just press the suction cup or cups to the glass. Universal sizes fit all brands of hatches, portlights or windows. When not in use, the curtain is folded and stored in the included storage bag, 1/3 of the size. Short line included for deep hatches. See all options below.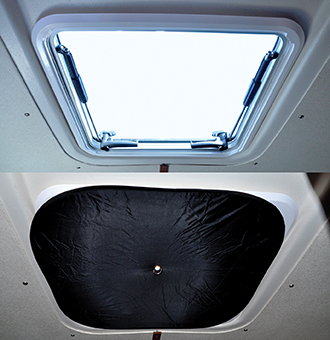 Before and After Curtain Installation