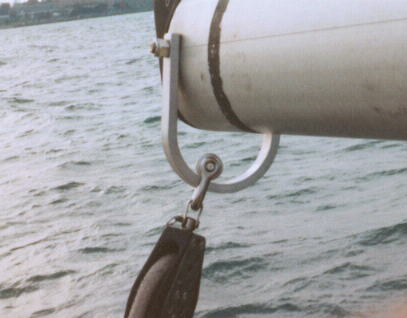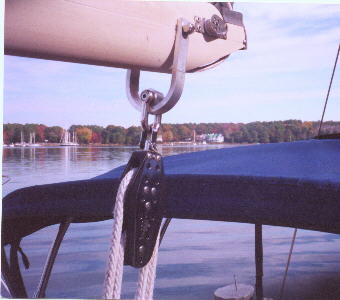 Rolling Bails for booms and masts provide a low friction rolling connection to the mainsheet or vang.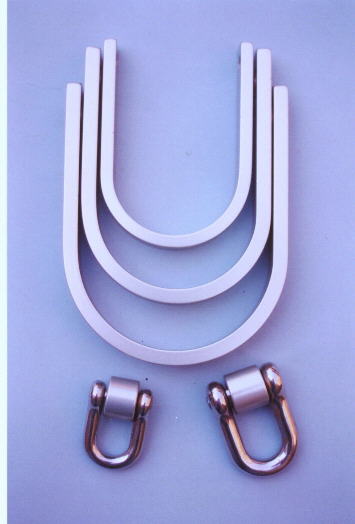 No more shackle to bail scraping or bumping along from indent to indent. Why scrape along when you can roll along!
Rolling Bails provide instant response and smooth action for improved alignment with less shock loading.
The aluminum bail and roller are anodized with CompCote, a polymer-aluminum oxide composite which surpasses hardcoat in abrasion resistance and longevity.
Sizes to fit most booms and masts.

Standard color is grey/silver.

Price includes bail, roller and No Snag shackle.
Custom bolts or studs are available for attachment to booms and masts. Threads are minimized to prevent wearing on the boom and bail. Locknuts included.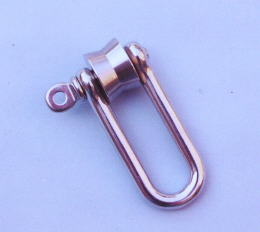 For existing round bails we offer a V roller with shackle. The V roller is machined from 316 stainless steel and includes a long D shackle.